Keynote Speaker Ⅰ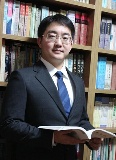 Prof. Zhihan Lv
ACM Distinguished Speaker
British Computer Society Fellow
Qingdao University
Biography:
Dr. Zhihan Lv, ACM Distinguished Speaker, IEEE Senior Member and British Computer Society Fellow. He received joint PhD. degree from Ocean University of China and the University of Paris. He has served as a research engineer at the French National Research Center in France, a postdoctoral fellow at Umeå University in Sweden, a experienced researcher at the FIVAN Foundation in Spain, a postdoctoral fellow at University College London in UK, a postdoctor at the University of Barcelona in Spain, and an research assistant professor at the Chinese Academy of Sciences. He was a Marie Curie Fellow in European Union's Seventh Framework Program LANPERCEPT. He has published more than 270 high-quality papers in virtual reality, Internet of Things, big data and other fields, in which 43 papers were published in the top journal IEEE/ACM Transactions.
Keynote Speaker Ⅱ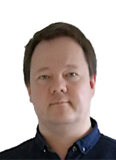 Assoc. Prof Pavel Loskot
Zhejiang University - University of Illinois at
Urbana-Champaign Institute
Biography:
Pavel Loskot joined the ZJU-UIUC Institute in January 2021 as the Associate Professor after being nearly 14 years with Swansea University in the UK. He received his PhD degree in Wireless Communications from the University of Alberta in Canada, and the MSc and BSc degrees in Radioelectronics and Biomedical Electronics, respectively, from the Czech Technical University of Prague in the Czech Republic. He is the Senior Member of the IEEE, Fellow of the Higher Education Academy in the UK, and the Recognized Research Supervisor of the UK Council for Graduate Education. His current research interest focuses on problems involving statistical signal processing and importing methods from Telecommunication Engineering and Computer Science to other disciplines in order to improve the efficiency and the information power of system modeling and analysis.
Keynote Speaker Ⅲ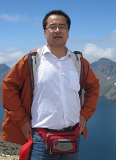 Assoc. Prof. Xiaoyong Lu
School of Physics and Electronic Engineering
Northwest Normal University
Biography:
Prof Xiao-Yong Lu is an associate professor in the School of Physics and Electronic Engineering at Northwest Normal University located in Lanzhou, China. He received the B.S. and M.S. degree in electrical engineering from Northwest Normal University. And he obtained a PhD degree in Developmental and Educational Psychology. He is a frequent reviewer for IEEE journals and conferences as well as serving on program and organizational committees. His current research interests include speech processing, affective computing and multisensory signal analysis. He is particularly interested in applying these techniques to mental health disorders. His team's work had applied for and got supported by the National Science Foundation of China